Welcome to a new year and a whole new budget meal plan! We're starting with a 4-week dinner meal plan full of easy family recipes that require few ingredients but deliver in the flavour department!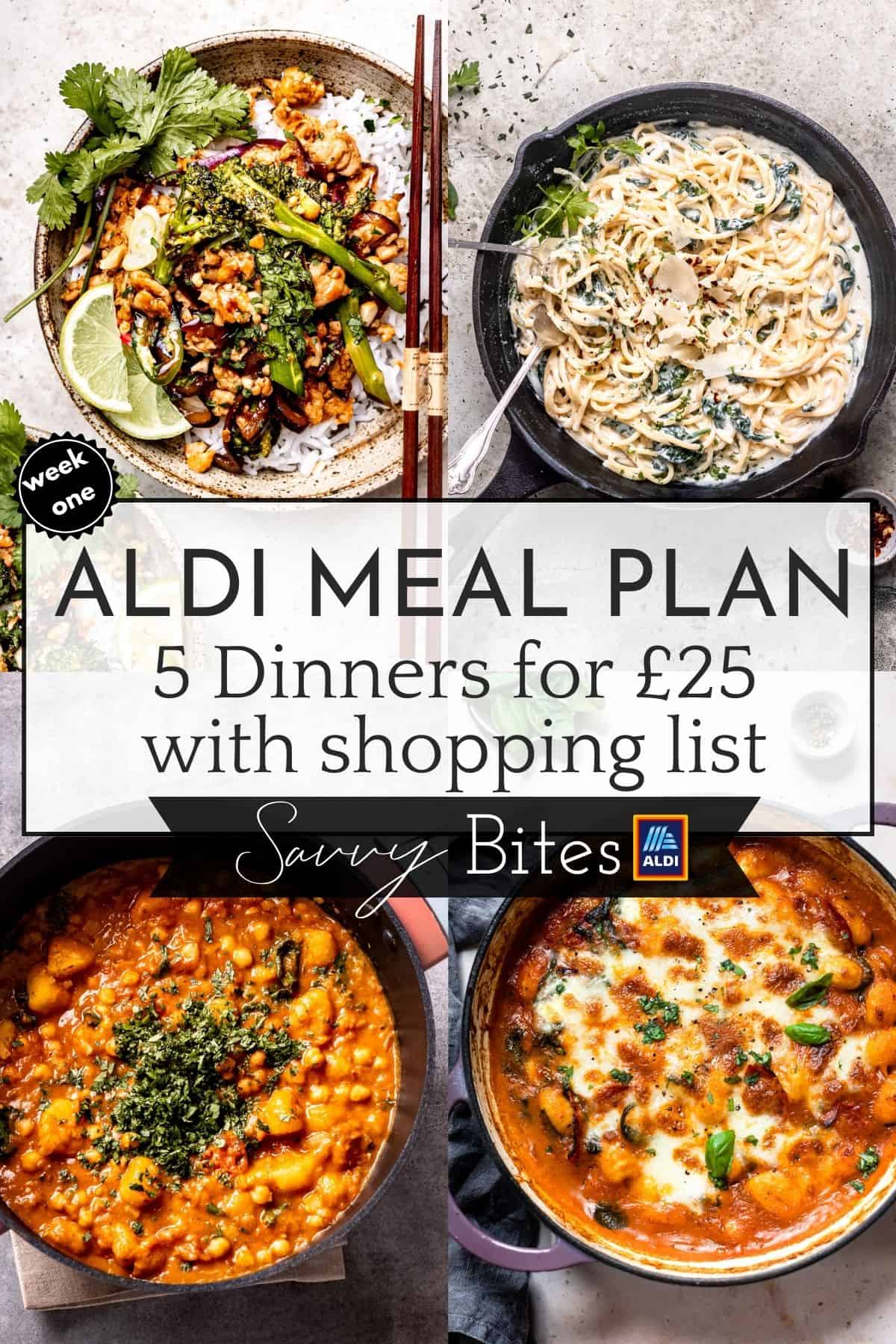 Aldi Budget Meal Plan Like this recipe? Pin it to your Meal Planning pinboard! Follow SavvyBites on Pinterest
---
Cooking on a budget shouldn't mean boring tasteless meals or the same dinner over and over. My meal plans include easy pasta recipes, one-pot meals, and simple slow cooker classics. But the one thing they all have in common is that they are budget-friendly and keep the ingredient list to a minimum. Cheap meals can be exciting, full of bold flavour, and still be nutritious and easy to make.
Dinner is on me! For the next 4 weeks, while these meal plans roll out I'll be giving away a £25 Aldi gift card each week to help get dinner on your table! *See bottom of post for details.
For the next 4 weeks, you'll be able to make 5 easy, healthy, and delicious dinners that you can make on a budget of £25.
Here's what's included:
Meal plan with 5 costed recipes for the week.
Itemised shopping list so you can check off what you have, so you just get the ingredients you need and don't forget anything.
Prep guide with quick tips to get ahead and how to store and reheat leftovers.
As with all my previous meal plans, these are completely free and will always be free.
You may want to make all five recipes and have leftovers for lunches, or you may pick just a couple and add them to your weekly rotation. Either way, these recipes are designed to fit into your life and make budgeting easier.
Week 1 Recipes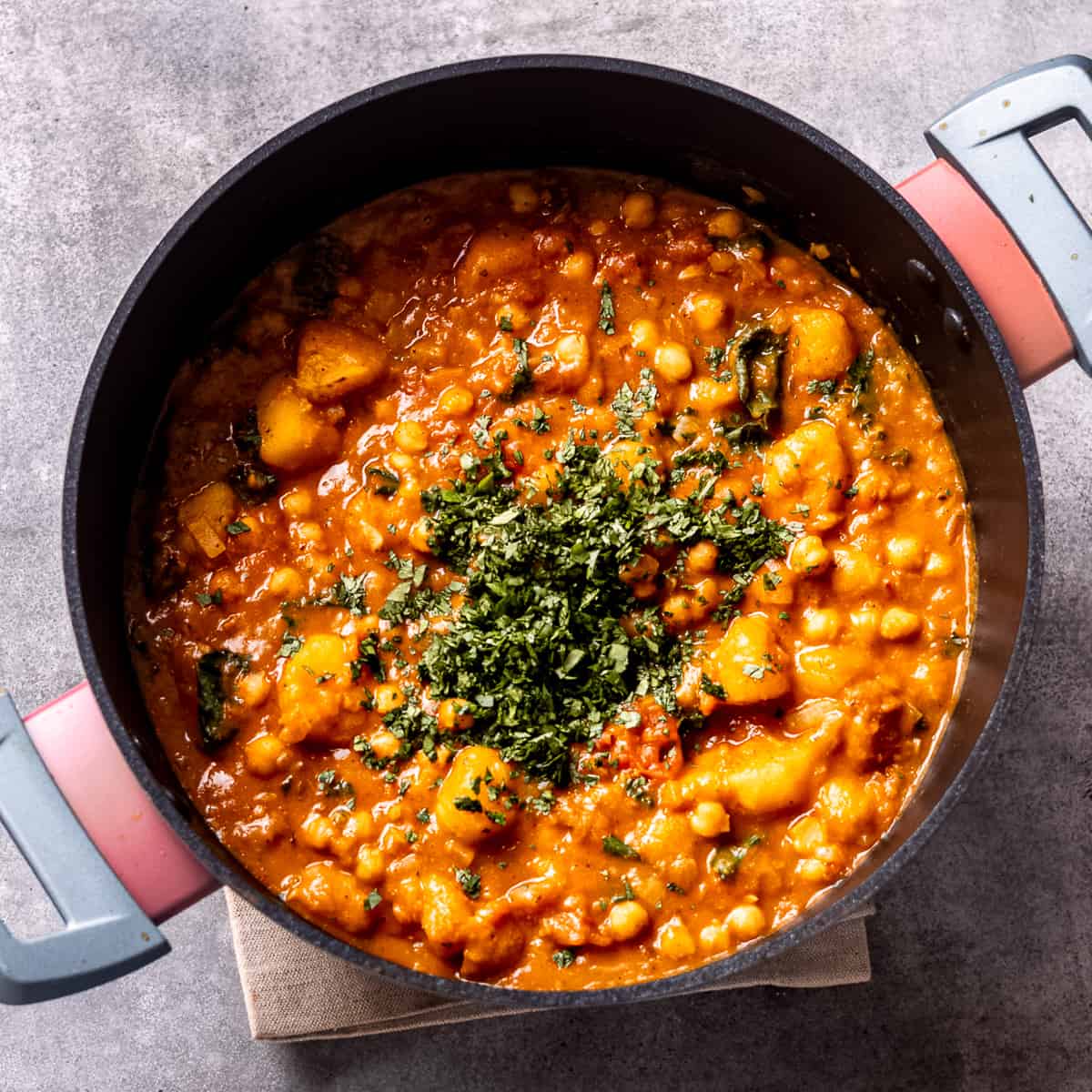 Dinner 1- Butternut squash and chickpea curry Recipe cost- £4.17
This easy butternut squash curry with chickpeas is an Indian-style curry made with simple spices, sweet roasted butternut squash, and creamy coconut milk. All you need for this easy Indian curry is one pot and 30 minutes.
*This makes a big enough batch for you have leftovers for lunch or freeze for another day.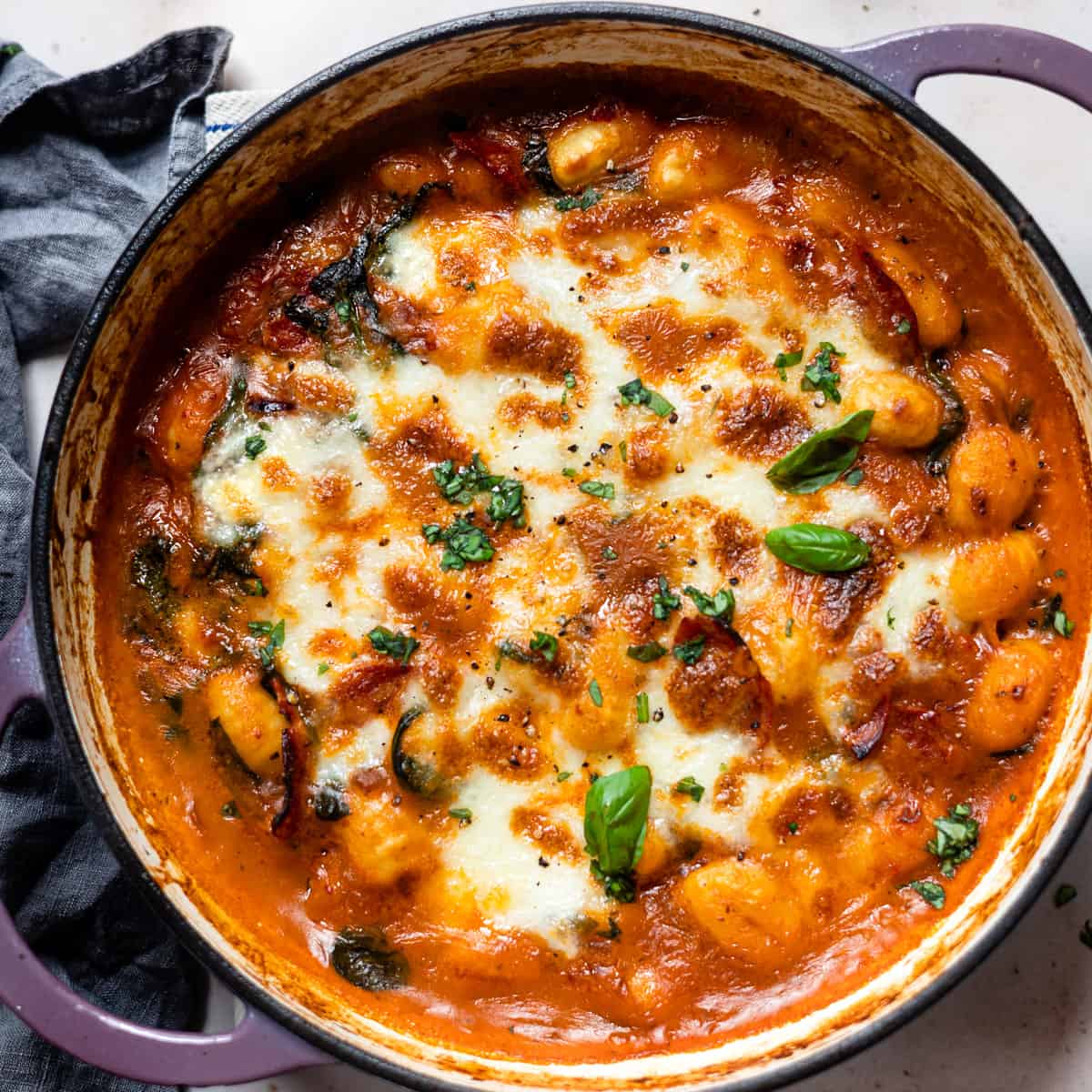 Dinner 2- One pot chorizo gnocchi Recipe cost £3.95
All you need is one pot and a few ingredients for this one. It's a 30-minute dream dinner. Fluffy, pillowy gnocchi, rich tomato sauce, and spicy chorizo all baked under a blanket of melty mozzarella!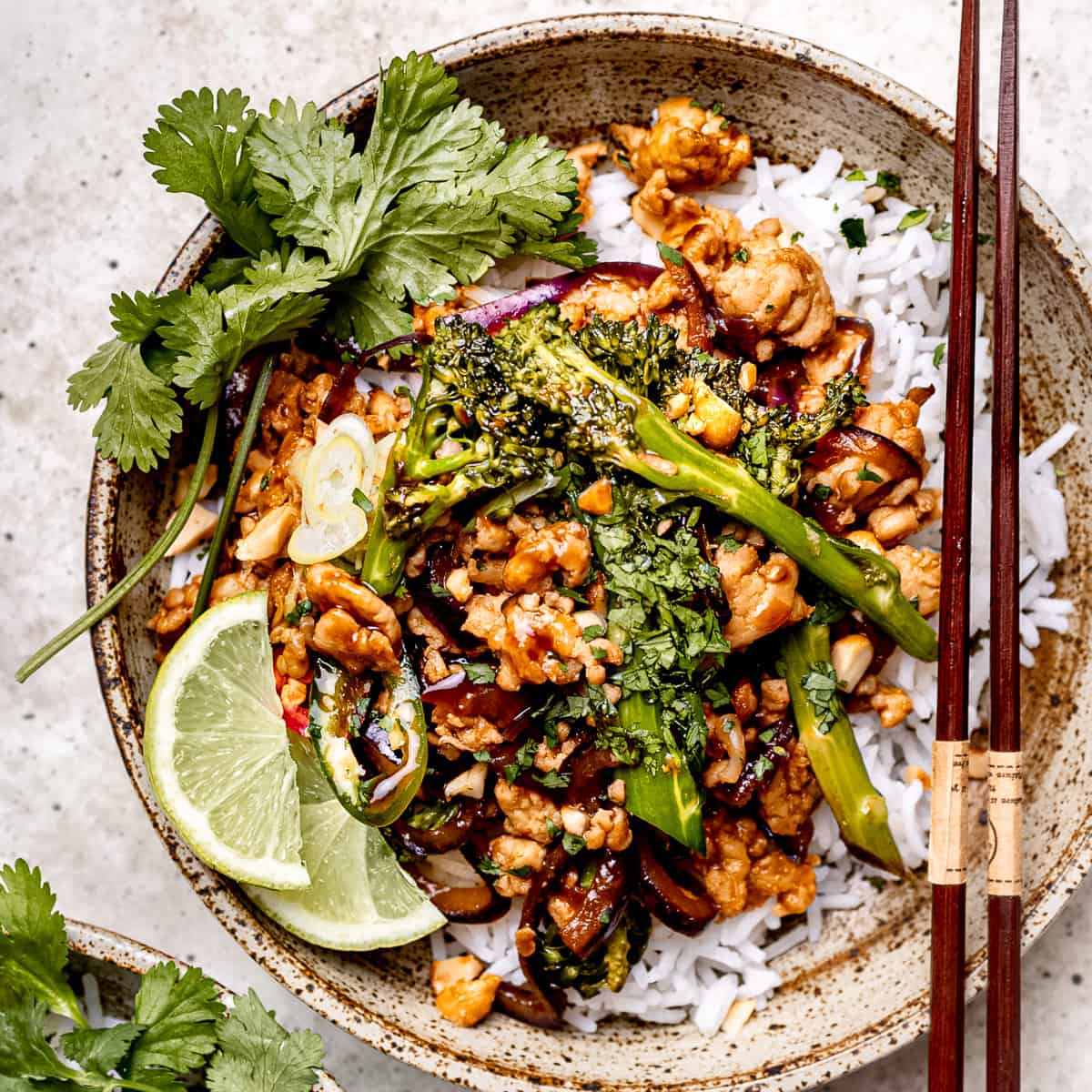 Dinner 3- 15 Minute turkey stir fry Recipe cost- £5.88
There are quick and easy dinners then there's this turkey stir fry! Tender and lean minced turkey, colourful veggies, and a tangy, savoury stir-fry sauce that you will want to put on everything! Amazing with rice or noodles depending on what you feel like and what you have in the cupboard.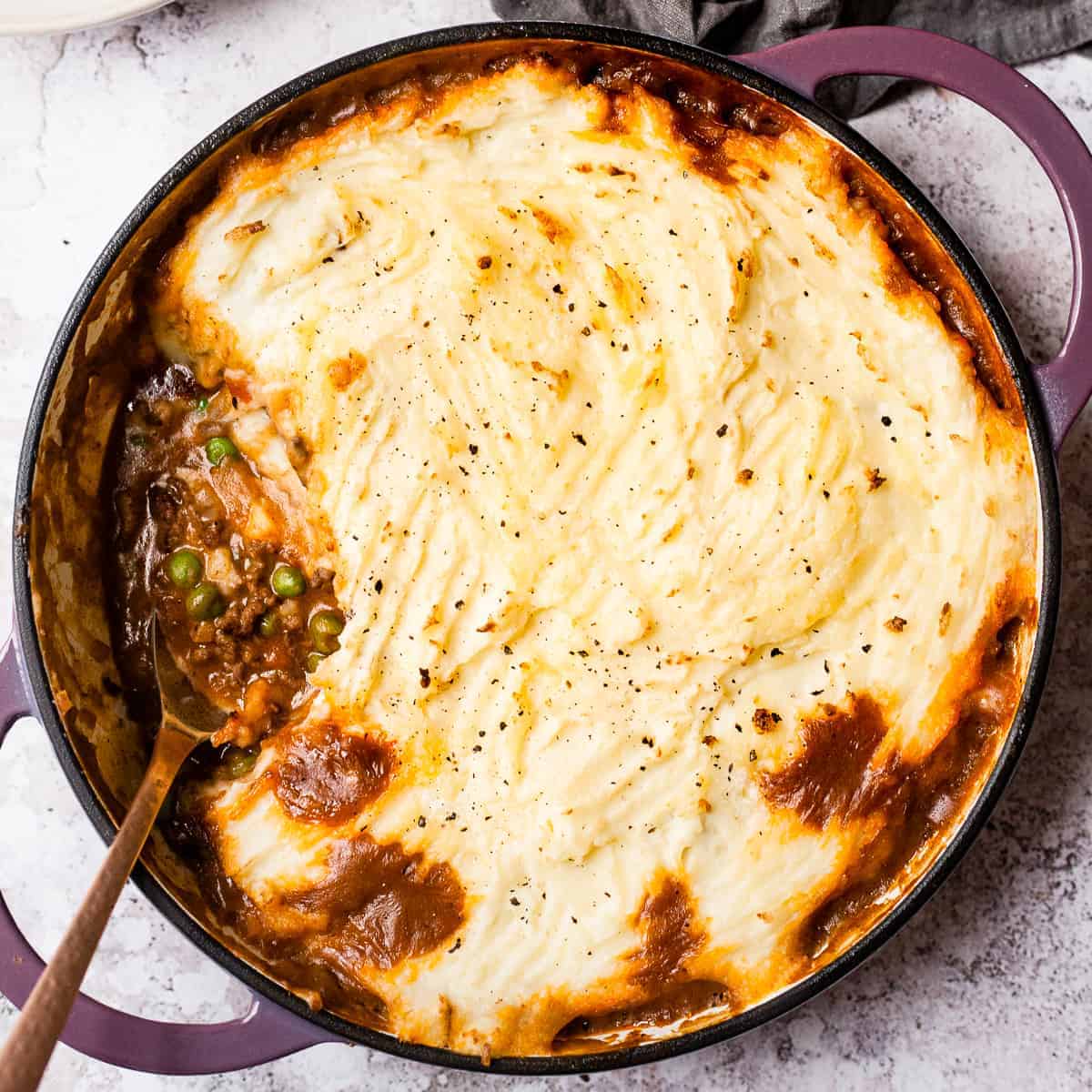 Dinner 4- Slow cooker cottage pie Recipe cost- £5.46
This cottage pie is one of my all-time favourite recipes! It's hearty comfort food at its best. Fluffy mashed potatoes and flavourful beef in a rich gravy. The recipe does list red wine as an optional ingredient, so I've left it out because it wasn't in our £25 weekly budget. Trust me. You won't miss it!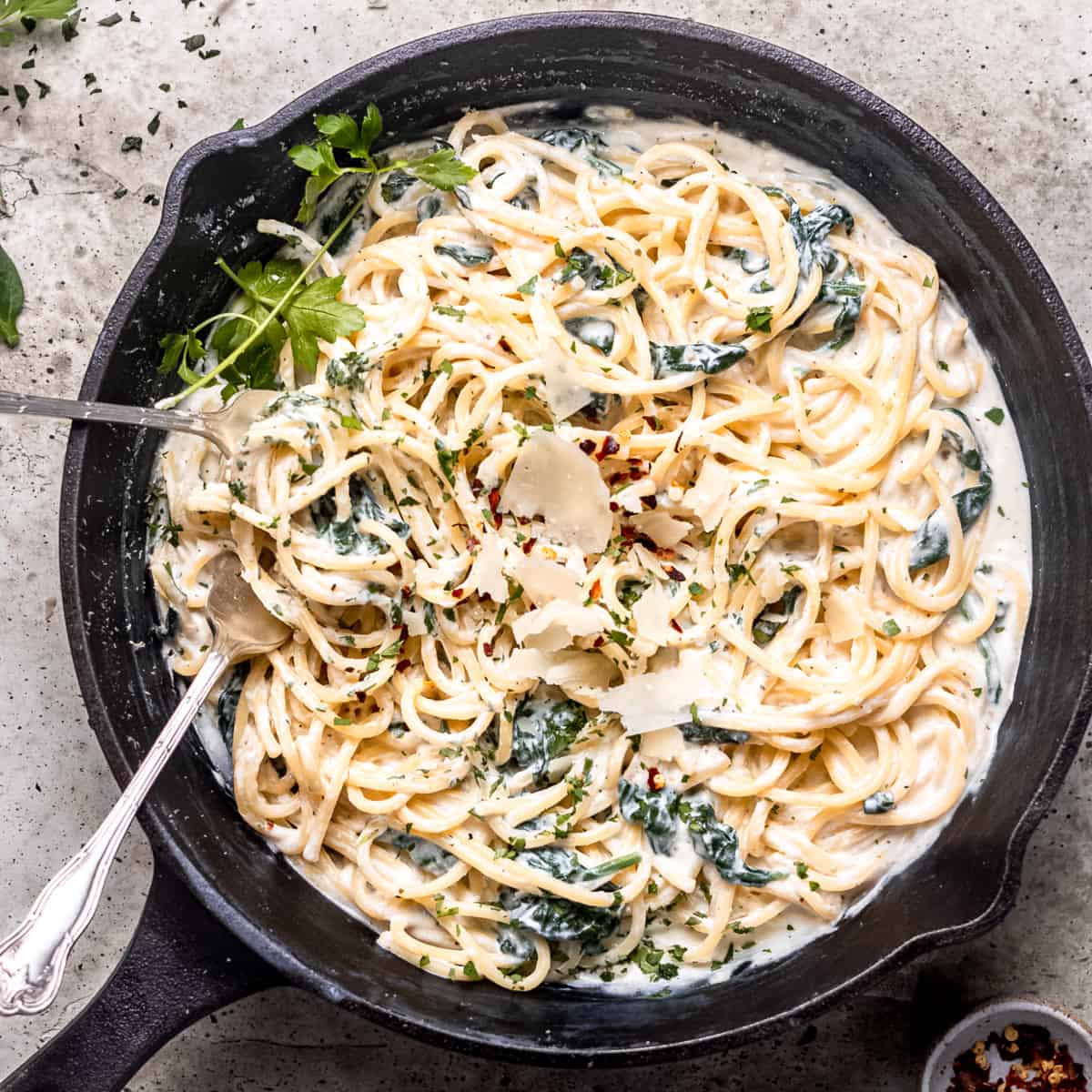 Dinner 5- 15 Minute Spinach and ricotta pasta Recipe cost- £2.64
Creamy and lemony ricotta and spinach sauce tossed with silky spaghetti. This pasta recipe could not be easier, or more delicious. Finish it off with a few sprinkles of crushed chili flakes and a very large handful of chopped parsley. This pasta recipe is perfect for saving for your busiest night of the week.
How did you cost the recipes?
Each recipe has been costed individually so you can decide which dinners you want to make based on how much each one cost.
Each recipe has been calculated adding the costs of each ingredient used, in the amount used, rather than adding the full price of items purchased. Some argue that you can't just buy 2 tablespoons of olive oil or soy sauce, so the recipe actually costs more to make.
The counterargument to that is that you don't buy an entire bottle of oil or sauce every time you make a recipe, nor do I consider an ingredient "free" if I already have it in my cupboards and didn't need to buy it for that recipe. Both methods have their caveats, but I find the method used here to be the most representative of the recipe's true cost.
Pantry staples
This meal plan was designed to use the least amount of ingredients possible to keep costs down, but to use them in unique combinations. So, you'll see alot of the same ingredients over and over. This not only keeps costs low but reduces waste. Below are the ingredients that you will see repeated.
olive oil
vegetable oil
salt
pepper
dried herbs and spices
Sign Up To Receive Our Full Meal Prep Guide
So yes, now you have a list of links that gives you what you need to make a seriously delicious week of meals.
But we took it a step further than just a list of links.
We have a full grocery list and meal prep guide for you!
This £25 meal plan series is 4 weeks long. That means that you'll get all 4 plans, along with the shopping list, and the prep guide sent to you every week so you have a month of dinners taken care of for £100!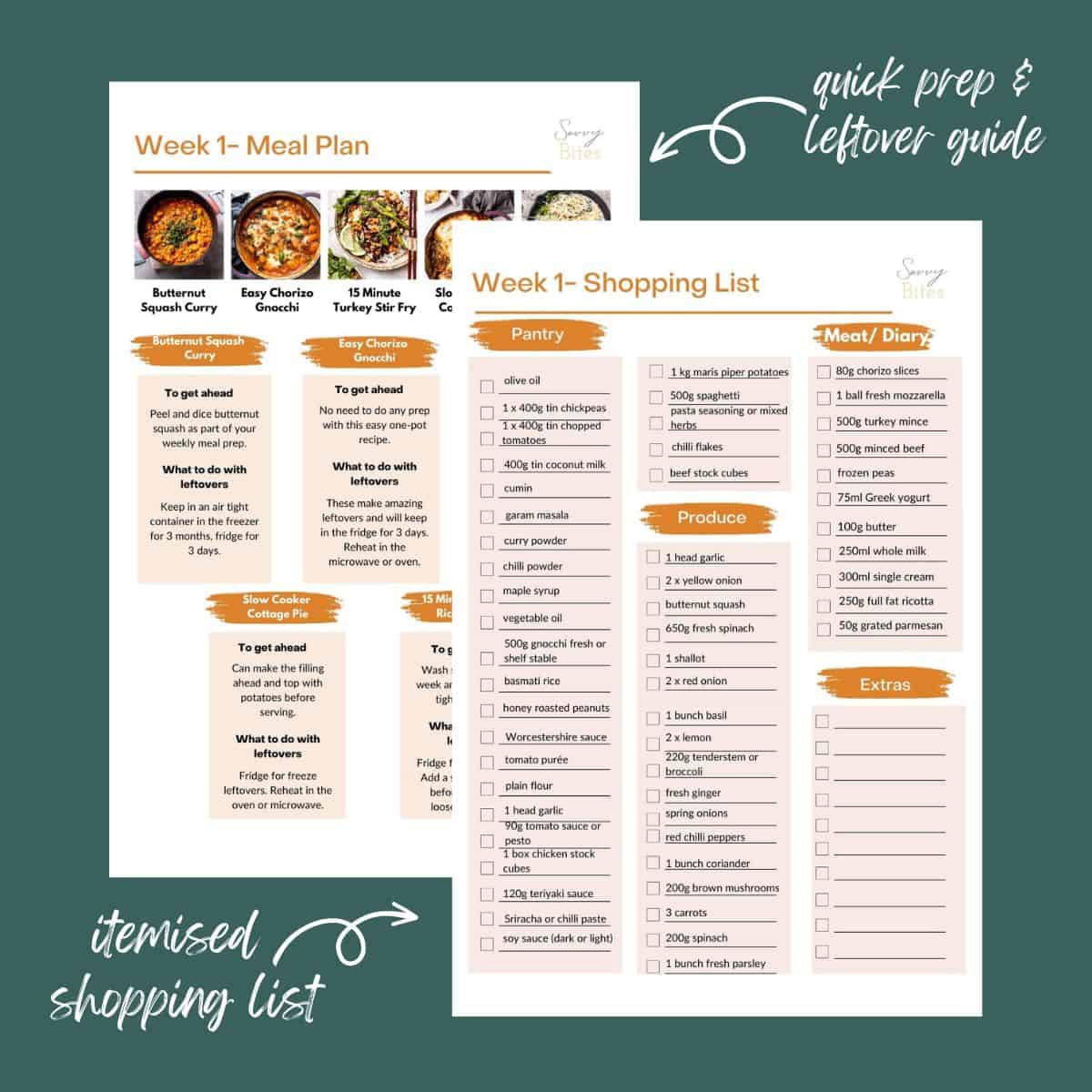 How to get me to buy you dinner?
For the next 4 weeks, I'll be giving away a £25 Aldi gift card!
How to enter
To enter this promotion, visit Instagram and do the following:
1. Follow Savvy Bites (@savvy.bites) on Instagram; and
2. Like the post and tag at least one friend in the comments section of the Savvy Bites £25 Week One Instagram post advertising the prize draw.
One winner will be randomly selected using a computer process on 22/01/2023
I would love to know what your experience is with meal planning. Drop a comment below and let me know if you love meal plans or if you're a cook who wings it at dinner time!
You can also follow along on Pinterest, Facebook, and Instagram and join our private Facebook Group Facebook group to share more recipe ideas and all your photos!