Hi, I'm Debs. Welcome to Savvy Bites, a budget recipe website that features delicious dishes made with ingredients from Aldi. My goal is to help you save time and money while still enjoying flavourful, satisfying meals.
Here you'll find simple and satisfying seasonal recipes (mostly dinners and baking) using only ingredients from Aldi. Whether it's an easy beef stir fry, or these incredible meatballs in tomato sauce, my goal is to help you make inspiring meals that your family will love.
I realised that most of us struggle to find the time and money to cook at home. That's why I decided to create a blog that features recipes made with affordable ingredients that are easily accessible. Many of the recipes you'll find take 30 minutes or less. This turkey stir fry only takes 15 minutes!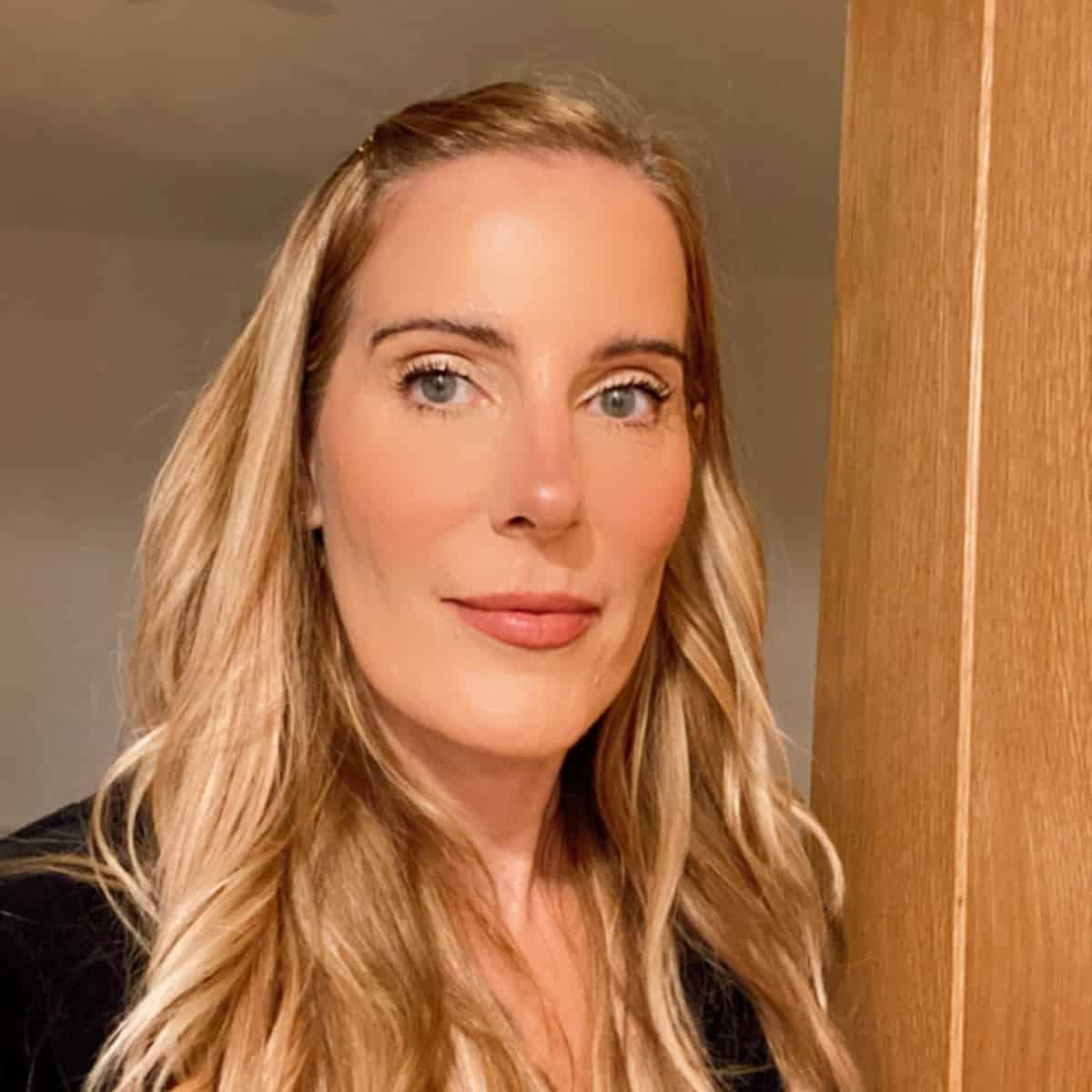 What I'm going to share with you
Sharing cooking techniques and information is as important as the recipe. All of the recipes on this website have been developed and tested by me until I know they will be fool-proof for you to replicate perfectly in your own kitchens over and over.
From novice cooks to experienced home cooks, you will find recipes that you can confidently rely on along with step-by-step photos and tips and tricks to help you get perfect results every time. Like this incredible honey-glazed pork belly, or this Cajun chicken pasta. And never one to skip dessert you'll find plenty of simple baking like these brownies, or these healthy flapjacks.
In addition to sharing budget-friendly recipes, I also share a weekly budget meal plan with a free shopping list to make the most of every ingredient you buy and every penny your spend. Or you can check out our January £25 meal plans. We believe that with a little planning and preparation, anyone can create delicious meals on a budget.
My professional career
I created Savvy Bites in 2019 because I was spending too much time and money on my weekly food shop. The funny thing is, I'm a Cordon Bleu-trained chef with 10 years of experience in some of the best Michelin-star kitchens in the UK like the Hand and Flowers. If I was struggling, surely other people were too.
Since leaving restaurant kitchens I've taught baking and cooking classes at the Vegetarian Society, and I've been a home economist at Taste of London. I've also done food styling for BBC Good Food Magazine and a charity cookbook called "From Beder's Kitchen".
I regularly contribute my cooking expertise to websites like Southern Living, Eat This, and Parade. In addition to creating budget meals, I also run another popular recipe website called Salted Mint, full of modern comfort food recipes with bold flavours and easy prep.
I'm passionate about creating high-quality food that doesn't break the bank.
More about Deborah and the website
How did you get started cooking?
I worked in hospitality my whole life. I applied to the Cordon Bleu 14 years ago and never looked back. Going from waiting tables to cooking felt like a natural progression of my passion for food, cooking and hospitality.
How do you come up with your recipes?
I truly let the seasons guide me. What's in season usually sparks inspiration and I go from there with brainstorming recipes. Making them quick and easy is also a guideline I follow. You won't find complex or elaborate techniques on this website.
How do I get the weekly meal plans?
Just drop your name and email in the form below and you'll get the meal plan delivered straight to your inbox every week!
Thank you for visiting Savvy Bites! I hope you enjoy the recipes and find the blog helpful in your culinary journey.